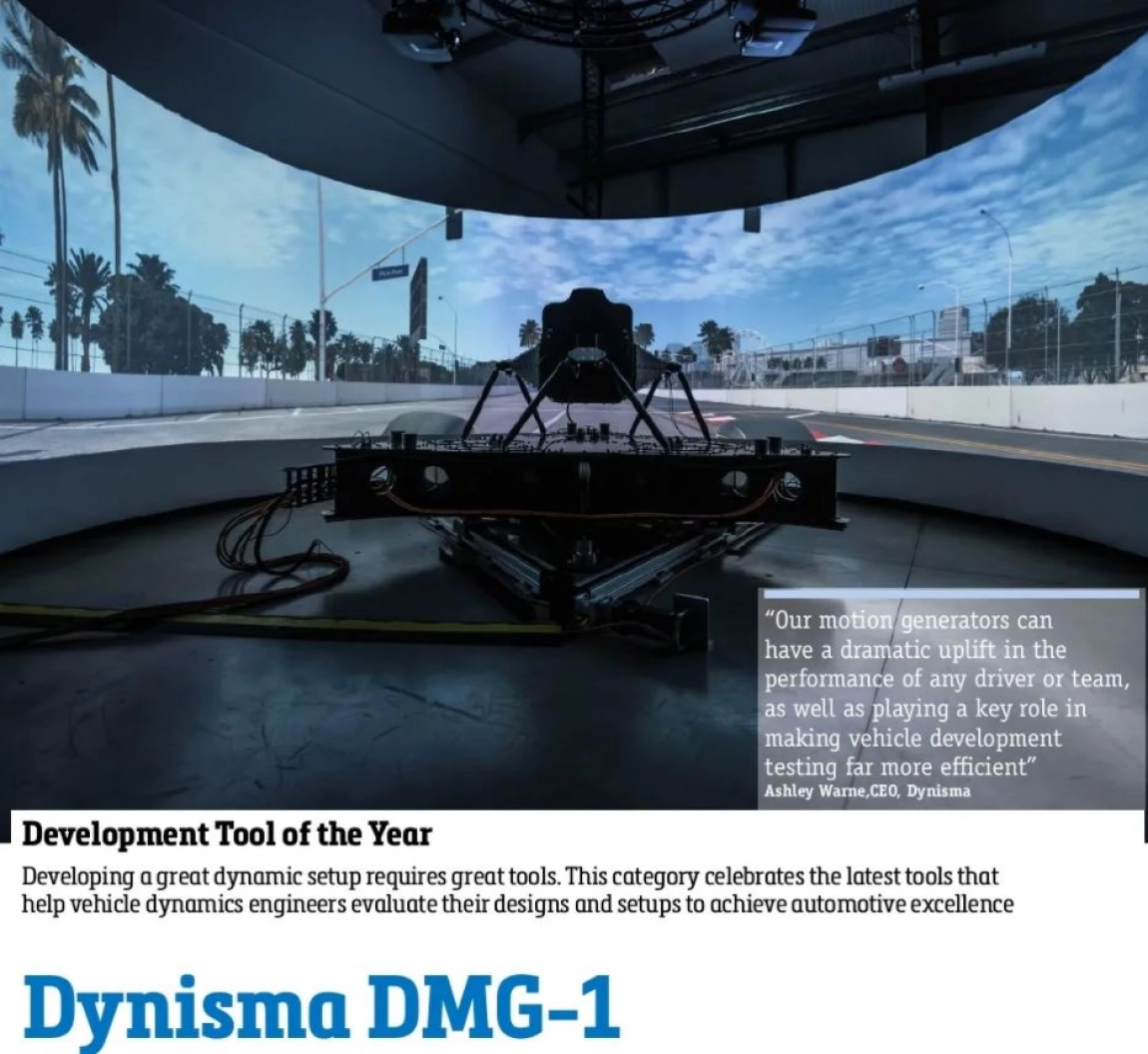 Dynisma has won the coveted 'Development Tool of the Year' prize at the Vehicle Dynamics International Awards 2021 for DMG-1. 

The category celebrates lab tools that help vehicle dynamicists evaluate their designs and set-ups to achieve automotive excellence. Everything from simulation to durability assessment, software to lab machinery, to dynamometers and more is considered.
  
Adam Gavine, Editor, Vehicle Dynamics International, said:
"DMG enables OEMs, motorsport teams and suppliers to develop and evaluate vehicle characteristics such as ride comfort, tyre performance, vehicle dynamics and ADAS functions, in a safe and realistic virtual environment. The judging panel commended the systems' benefits in terms of reducing the requirements for physical testing, which brings risk, time and budget advantages – and shrinks the carbon footprint of test programmes." 
 
#vehicledynamicsinternationalmagazine

You can read more here at Vehicle Dynamics International Magazine.