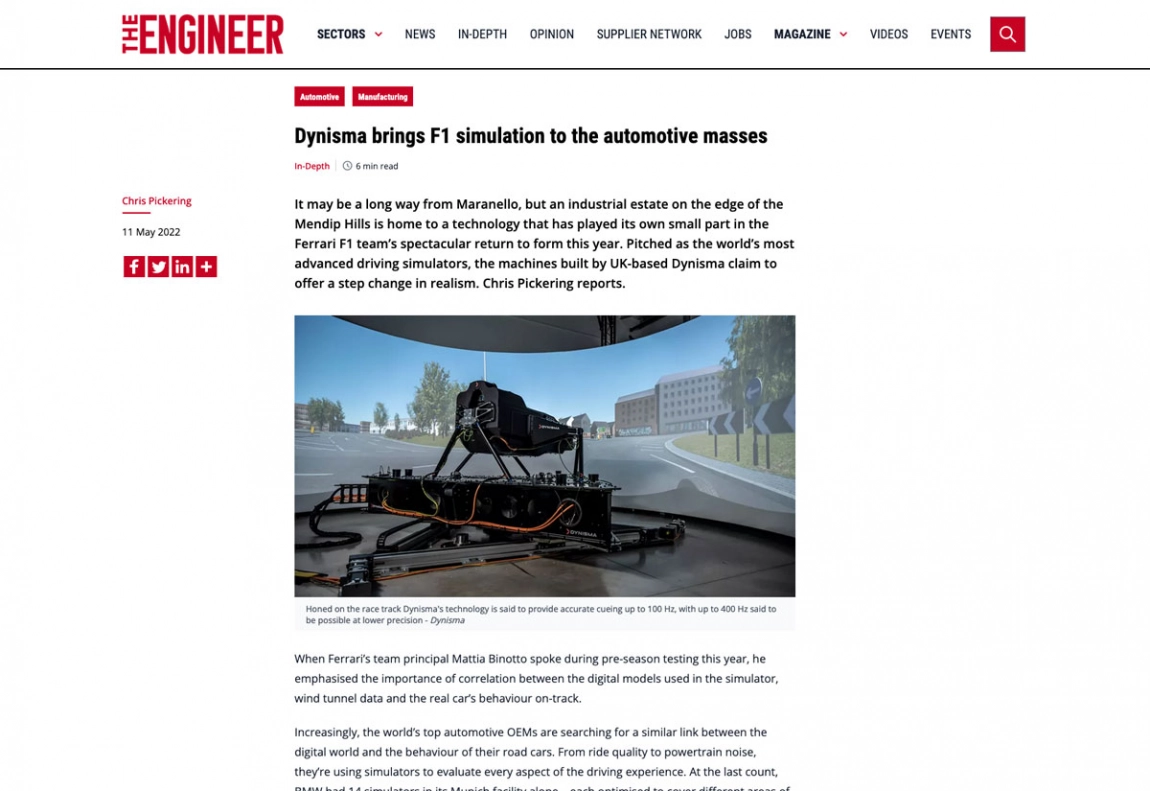 Chris Pickering and The Engineer came to visit Dynisma and test drive the DMG-1, you can read more his experience on the article here. 
Chris had some great feedback from his time in the driving simulator and had the following to say "As with the bumps on the race circuit, the fidelity here is hugely impressive. Instead of simply feeling a jolt, you can clearly discern the shape of the obstacle. Rounded strips, for instance, deliver a very different sensation to square steps. You can pick out the individual disturbance at each axle, as well as the resulting pitch and heave acting on the body as a whole."
The feature on The Engineer shares how our team at Dynisma take the cutting edge technology that motorsport teams use and apply them to the Automotive sector. Click here to read about the DMG-1 Automotive, and Automotive Applications here.