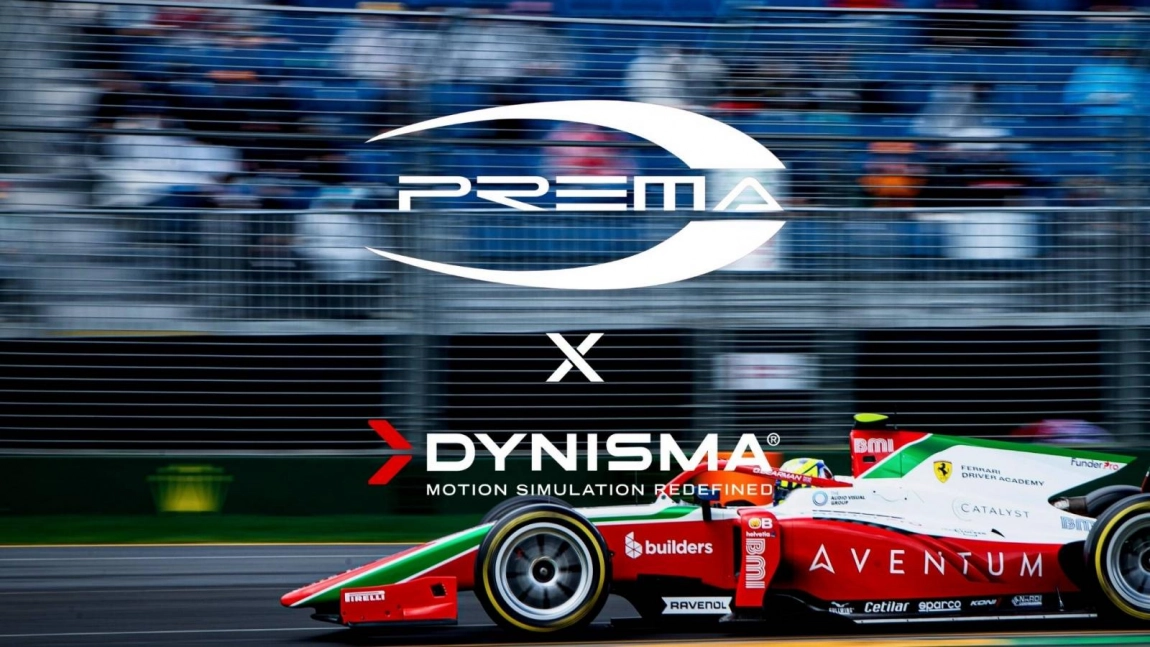 Agreement between Dynisma Ltd.® and PREMA Racing signed for delivery of new driving simulator

F1-bred low-latency, high-bandwidth DMG (Dynisma Motion Generator) systems set new standards in simulator technology offering an experience as close to reality as possible

PREMA will use its bespoke DMG-1 simulator for race car development, track setup and driver seat-time
Bristol, UK, Monday 7 August, 2023:
This week, Dynisma Ltd.® signed an agreement with PREMA Racing to supply its ground-breaking, world-leading simulator technology to the championship-winning Italian team for their multi-faceted racing efforts.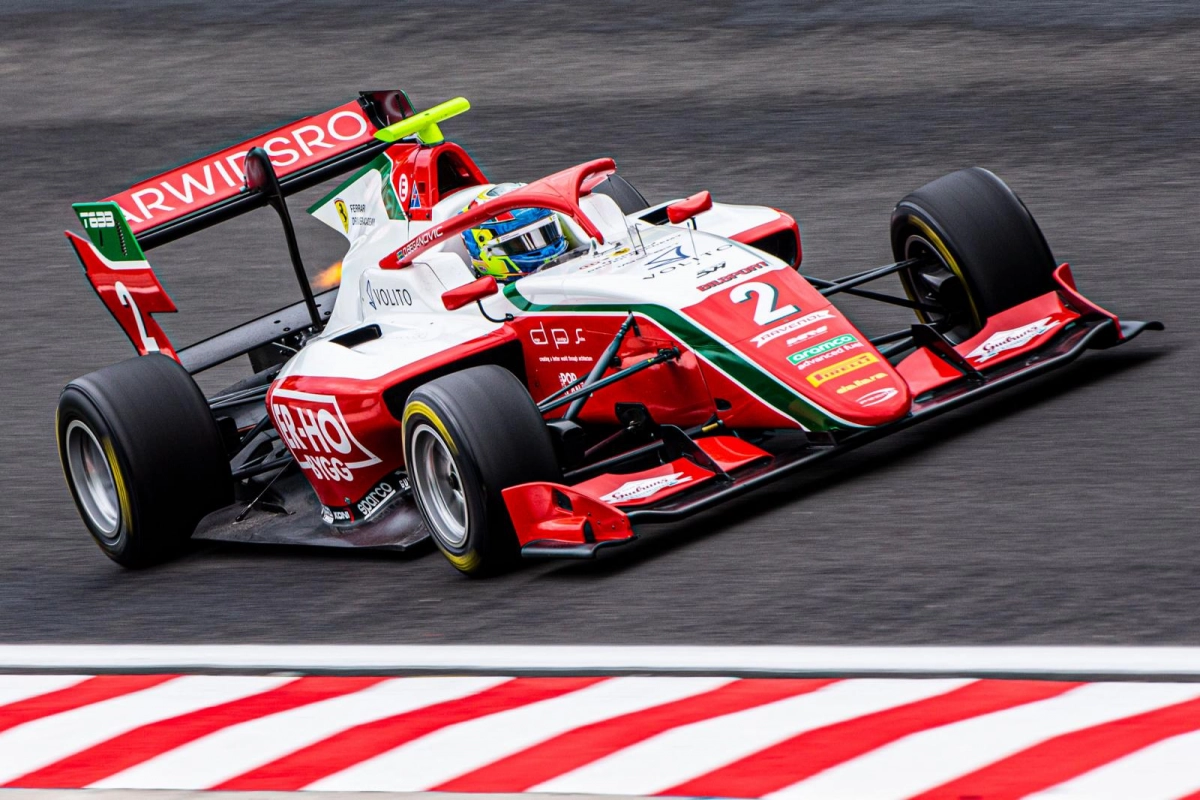 Bringing a revolutionary approach to simulators, Dynisma Motion Generators™ (DMGs) set new standards in terms of lowest latency and highest bandwidth and have been bred in topflight motorsport, including F1. Developed and built by a team of world-class engineers committed to pioneering solutions in motion generation, Dynisma supplies leading motorsport teams, as well as automotive OEMs, around the world.
Based in Veneto, Italy, PREMA Racing is celebrating its 40 years of championship-winning expertise in motorsport. It currently competes in all the major junior single-seater categories including FIA Formula 2, FIA Formula 3, Formula Regional, Formula 4 and F1 Academy.  The team recently announced their collaboration with Lamborghini Iron Lynx for the FIA World Endurance Championship and IMSA WeatherTech Sportscar Championship entry. They also successfully launched a multi-class karting operation to help develop the skills of the next generations of young racing drivers.
PREMA Racing will leverage its bespoke DMG-1 simulator as an engineering tool for vehicle development as well as driver preparation, whilst optimising setup for each of the tracks across all series in which it competes. The simulator will also be used to accelerate race car development for the 2024 season.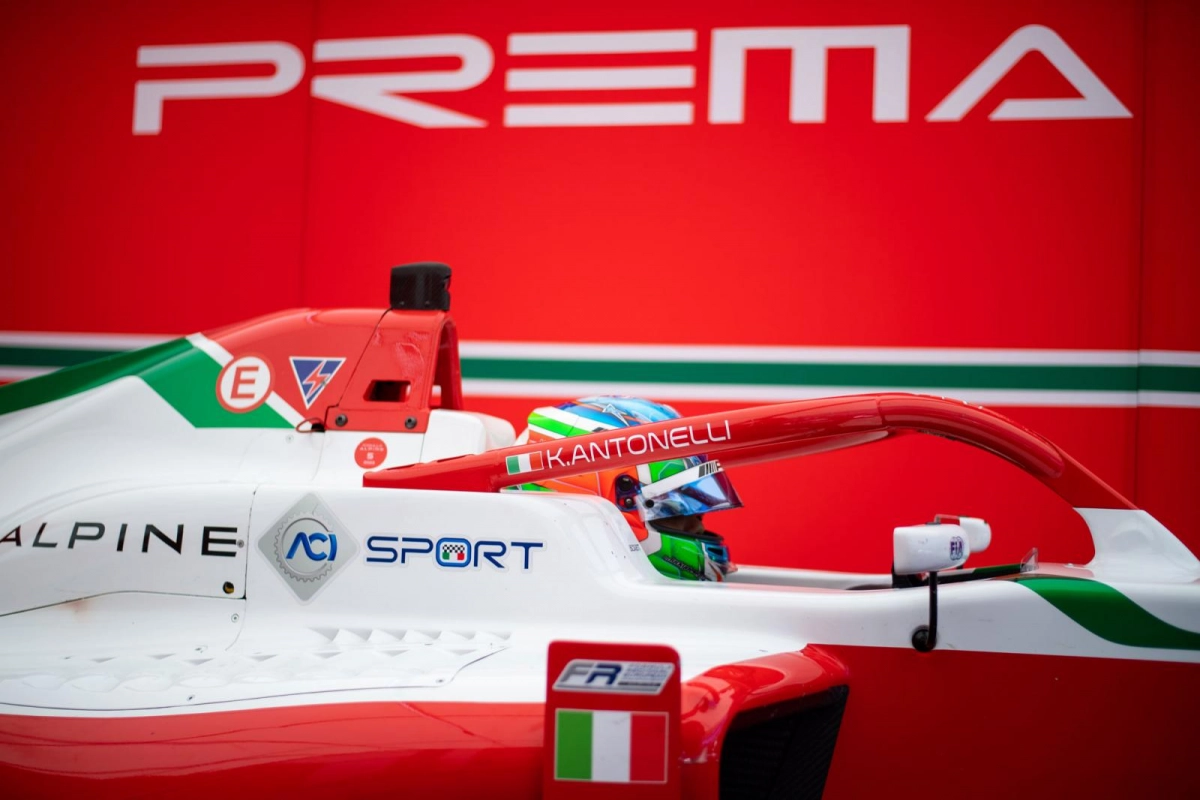 Team Principal PREMA Racing, René Rosin said: "Simulation technology is a key aspect of motorsports operations on multiple levels. Our foundation is about training young generations of drivers to help them develop their skills and become true professionals. But simulation has also become pivotal in terms of race car development, both from a set-up standpoint and for a wide range of all-around projects. By partnering Dynisma, we want to make a step forward in all areas, and we identified the DMG-1 simulator as the ideal choice to accomplish our goals."
Ashley Warne, Dynisma CEO, said: "Dynisma's mission has always been to create the world's most immersive simulators, with the highest bandwidth and lowest latency possible. I am delighted we have agreed this relationship with PREMA Racing and am looking forward to seeing them leverage our world-leading technologies to optimise car setups and give drivers more preparation given limited track time in the coming racing seasons."  
Available as turn-key solutions, or customised to exact requirements, Dynisma offers customers the possibility to integrate any type of chassis, in current production or prototype, for both motorsport and automotive applications.
-Ends-
About Dynisma
Dynisma, an independent company, was founded in 2017 by experienced F1 driving simulator engineer Ashley Warne, who previously led the simulator development efforts of both Ferrari and McLaren. Dynisma has developed a unique approach to high performance motion generation. Dynisma's range of Motion Generators (DMG's), feature high bandwidth, low latency, and large excursion motion simulation, delivering class leading driving simulation capabilities.
Press Contacts
Laura Simpson
T: +44 (0)7944 575 292
E: laura@influenceassociates.com
Sheryll Goddard
Head Of Marketing, Dynisma
E: Sheryll.Goddard@dynisma.com