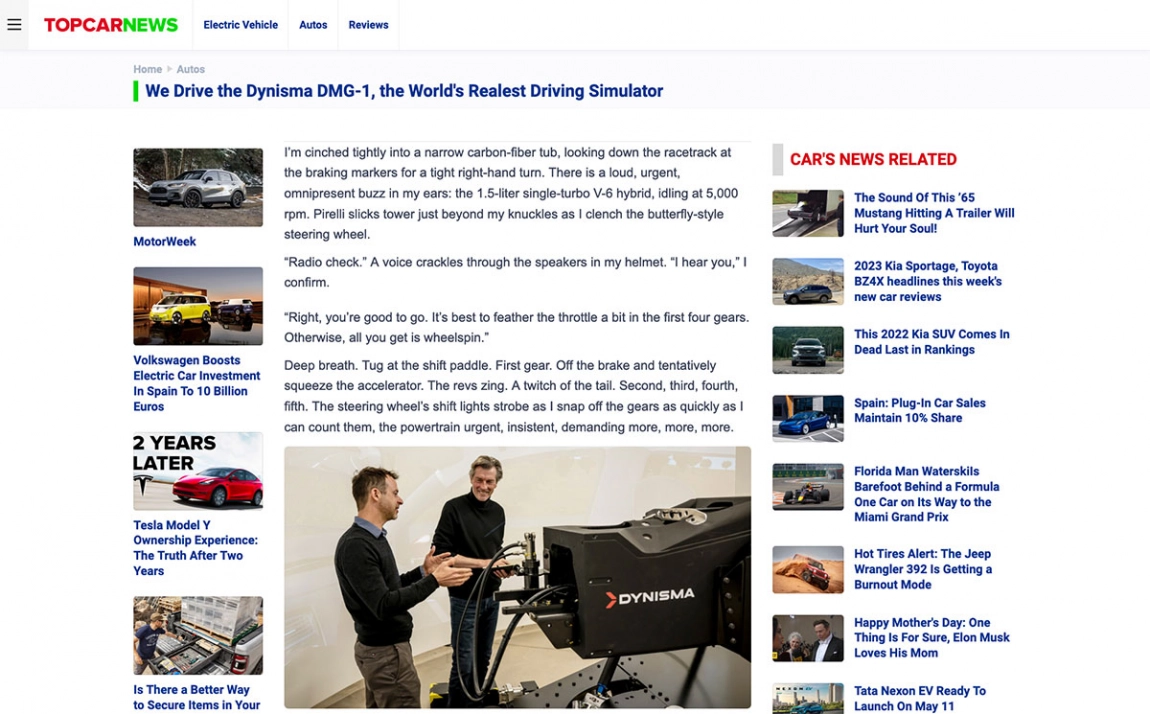 TopCarNews and Angus MacKenzie joins the Dynisma team at our Bristol head quarters to test drive the DMG-1 Motorsport simulator, in both 2019-spec Formula 1 and a GT3 race car.
Dynisma and TopCarNews discuss motorsport simulation and how it provides equally significant benefits for automotive car development. MacKenzie writes:
"As electric powertrains and autonomous technologies become more common, subtle differences in ride, handling, and NVH will become more evident to even non-enthusiast consumers, and more critical in communicating brand character.
The key issue for automakers: How do you make a Hyundai or a Porsche or a Ford or a Bentley each feel unique to drive if they all have near noiseless electric powertrains with near identical power and torque curves and batteries that weigh the same? And on top of that, if they all have autonomous control systems with a legally mandated set of response mechanisms?
Simulators that provide realistic, real-time responses will allow automakers to bake consumer opinion into their new-vehicle development process."
Read the full article and McKenzie's experience of the simulators on TopCarNews.