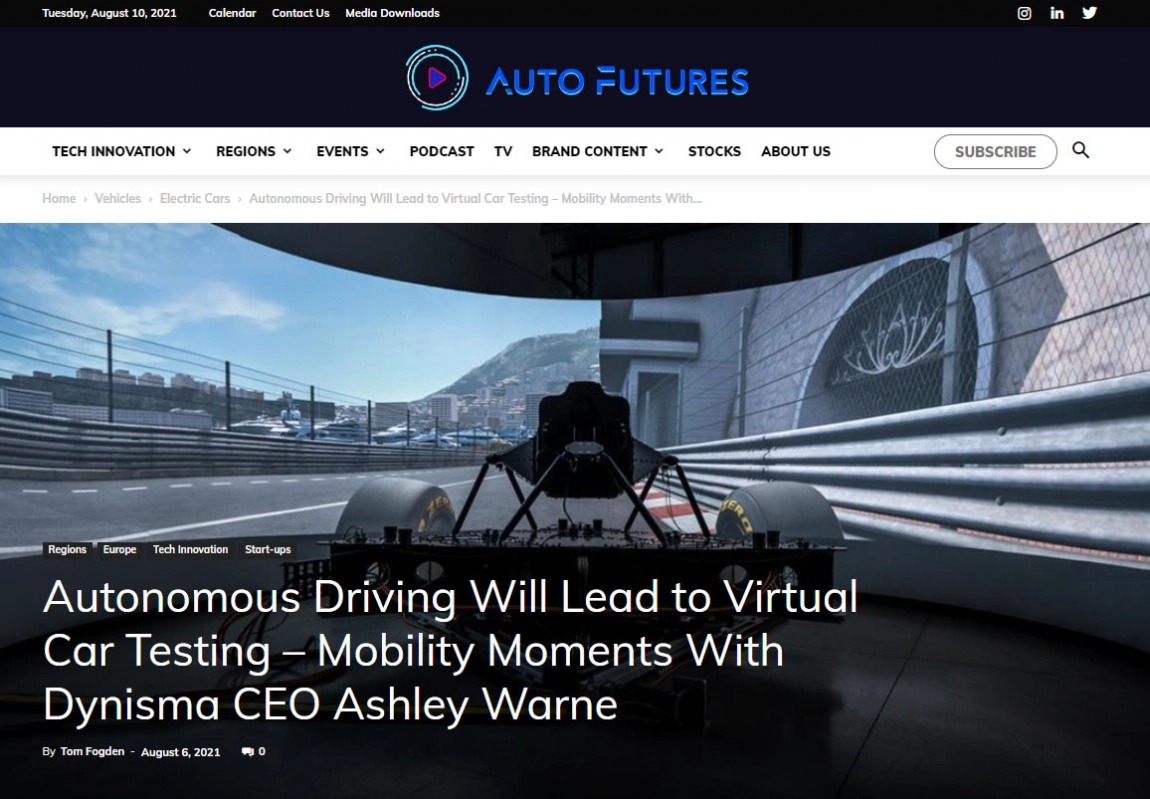 While we often associate simulators with the arcane world of Formula 1 development, Dynisma's new DMG-1 range of simulators are demonstrating that, increasingly, the development of our road cars will happen on computers.
On this week's Mobility Moments, Warne discusses just how important virtual development is set to become.
How much interest has there been from automotive manufacturers in replacing their traditional prototypes with Dynisma's simulators? Has there been any scepticism?
There has been a lot of global interest from many different automotive manufacturers since we launched earlier this month.
Their focus is on the significantly better bandwidth and latency performance compared to existing set-ups and they are moving rapidly into conversations on the logistics of replacing or enhancing their current simulator set-ups. We haven't faced scepticism, but people are surprised at the DMG-1 performance and pleased at the demonstrable data.
Simulators have traditionally been focused on motorsport applications; what has enabled DMG-1 and DMG-1C to work in different settings?
DMG systems redefine and revolutionise motion simulator technology, creating the most immersive driving experience possible and accuracy for product development.
DMG motion simulators provide the lowest latency and highest bandwidth of any other motion simulator, and deliver more data, faster, to the driver. This enables OEMs and Tier 1 suppliers to run multiple complex tests and parallel projects around extreme vehicle dynamics.
Tests such as those for ride comfort, handling and tyre development can now be conducted in a virtual environment where previously they could only be accurately developed on-road – this significantly improves the speed and efficiency of the development process, cutting costs and carbon impact.
Read the full interview in Auto Futures...